INTRODUCTION
---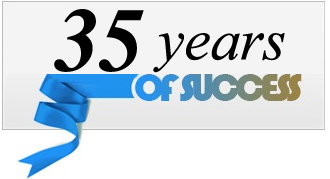 CHANNELS COMMUNICATIONS., established in the year 1988 is a private company which is actively involved in both International and domestic operations. Our company holds Overseas Employment Promoter's License No. 0714/KAR. This license was issued by Ministry of Labor, Manpower and Overseas Pakistanis, Government of Pakistan in the year 1988.
The company is owned and operated by MR. ASIF IMTIAZ SAIGAL and MR. TARIQ IMTIAZ SAIGAL. It has on its staff / panel a number of highly qualified professionals in diversified fields. CHANNELS COMMUNICATIONS; is in a position to enlist the help of specially selected men for their reputation and competence.
The company is duly registered with all the Pakistani Embassies / High Commissions / Consulates-General in Europe, Middle East, Asia, Africa, North America, wherever Pakistani manpower are required. The firm is also registered with the Ministry of Labor and Manpower, Government of Pakistan, and Pakistan Overseas Employment Promoters Association, also registered with a large number of multi-national contractors operating in the Middle Eastern Countries, Gulf Countries, Far Eastern Countries, African Countries, Saudi Arabian, Libya, Qatar, Iraq, and Kuwait.
All these factors should certainly affect a decision. But another consideration should be weighed carefully in your choice of an agency: its attitude towards manpower selection. The purpose of this INTRODUCTION is to brief you on CHANNELS COMMUNICATIONS, manpower services, people and facilities. The company has the experience, the attitude and the way of working required. To recruit the right people to send them to the right places not only needs efficient system but sophisticated methods of channeling labor so as to get maximum labor output and profit for employer. We select and recommend only those who are capable of retaining trust, health and maximum output.
In its role as a general contractor, the company is involved in a number of responsibilities such as purchases, technical control, acceptance and forwarding of equipment, erection and start-up of projects, etc. Various disciplines including administration, manpower (technical and unskilled), involved in general contracting are monitored by our highly experienced staff.
CHANNELS COMMUNICATIONS; keeps track of various development projects and labor requirements throughout the world and eagerly looks forward to providing services necessary for the employer / contractors.