ANTI CORRUPTION POLICY
---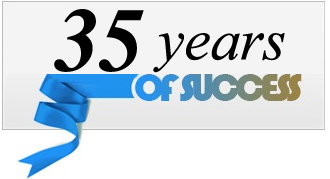 Clients frequently tell us they choose to work with us, not just because of our capabilities and global reach, but because of our ethics and integrity. CHANNELS COMMUNICATIONS employees are expedited to adherer to high standard of business conduct and ethical standards.
At its core, our anti-corruption policy is simple: the company and its employees and representatives are forbidden from offering anything of value directly or indirectly to the personnel of employer-- money, gifts, or services -- to gain an advantage in business dealings. CHANNELS personnel are also barred from abusing a position of trust to gain undue advantage, when dealing with the emigrants. The policy defines the company's commitment to integrity, the responsibilities of its employees, and prohibited actions.
CHANNELS COMMUNICATIONS personnel are prohibited from offering, promising, authorizing or paying anything of value, directly or indirectly to a Government Official for purpose of securing any improper advantage.
CHANNELS have an open door policy for all employees to encourage open communication, feedback and discussion. Employees are expected to proactively seek interpretations or advice on the best course of actions when in doubt regarding our related policies or procedures of our company.
"Integrity and ethical behavior are at the heart of our core values and our approach to business, and over the years we have earned an industry-wide reputation for being an ethical company. Corruption issues aren't always clear-cut, but our zero tolerance approach" Asif Imtiaz Saigal – Chief Executive.